Shop Drawing Solutions and Services – Steel Detailing India – Shop Drawing and Fabrication Drawing Services
Steel Detailing India is a leading shop drawing solutions provider in India, offering a range of shop drawing services to meet the needs of any project. We provide comprehensive shop drawing solutions that help you get the job done right, on time and within budget. Our experienced team of steel detailers can handle projects of any size, from small residential projects to large-scale industrial projects. We offer detailed drawings for structural steel fabrication and erection, as well as all other aspects of your project.
At Steel Detailing India, we understand the importance of accurate and detailed shop drawings in ensuring successful project completion. Our team uses the latest software and technology to create precise and detailed shop drawings that are easy to understand and use.
We offer a range of shop drawing services, including structural steel detailing, steel fabrication drawings, and MEP shop drawings. Our team works closely with clients to ensure that their specific needs and requirements are met, and that the shop drawings are delivered on time and within budget.
Whether you are working on a new construction project or a renovation, Steel Detailing India can provide the shop drawing solutions that you need to get the job done right. Contact us today to learn more about our services and how we can help you achieve your project goals.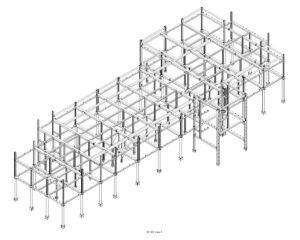 Our shop drawing services are tailored to meet the specific requirements and needs of each project. With our state-of-the-art technology and highly skilled team, we guarantee high quality results with fast turnaround times. Let us help you create the perfect shop drawings for your next project!